Shopping Cart
Your Cart is Empty
There was an error with PayPal
Click here to try again
Thank you for your business!
You should be receiving an order confirmation from Paypal shortly.
Exit Shopping Cart
Lone Star

Elementary

Staff Site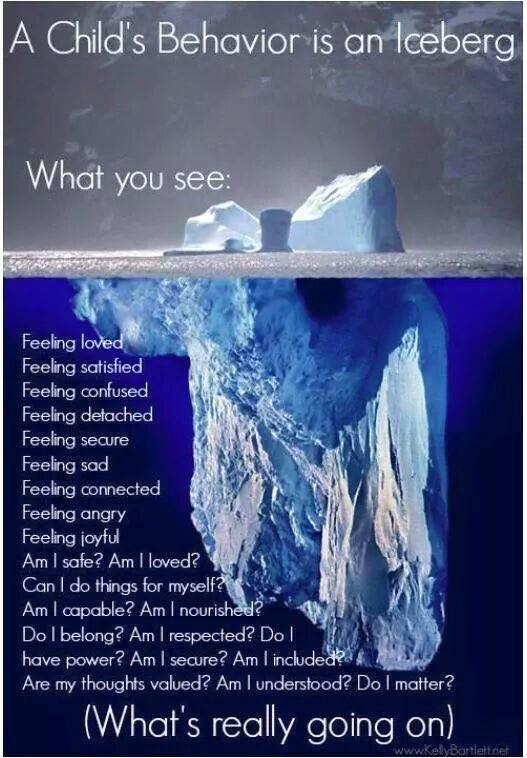 This is such an important time - we are building relationships, giving kids a fresh start, and planting the seeds for success. This picture may help you if you are already starting to get frustrated with one of your new littles... Since you still have over 170 days with them, it might be helpful to bear some of this in mind. You can do it! I know you will be successful with your icebergs, but we are here to support you if you need a "co-captain" for your ship!
We welcome new faces to our team! Tricia Booth has joined our special ed staff as a Life Skills aide and Donna Moriarty has replaced Nita Hassell as our ESL teacher. Please continue to keep Nita in your thoughts. She has been ill and needed to stay home for recuperation. Nancy Doty will be joining us as well within the next week. Nancy replaces Beth VZ to support our special ed inclusion kiddos.
Alan has a new schedule that he is trying to follow. In addition to completing the tasks assigned to him and his daily routine, he should be checking with a different hallway each day. We want you to feel supported and taken care of!! His schedule will be to check on:
Monday -Classrooms 001-099

Tuesday -400 hall & portables

Wednesday - 300 hall & portables

Thursday - 200 hall & portables

Friday - 100 hall & portables
Team Leaders will meet on Monday, September 14. I will be asking for feedback on how this is going.

Monday, 8/31
Happy Birthday to Theresa Burt &  Linda Hopkins!

Grade level/dept news due to Catherine for newsletter.
4:00 - E-Track/SEM Committee meet with Catherine to plan timeline
Tuesday, 9/1
Lone Star Tribune (Electronic newsletter goes out). Please stay informed about events at our school in case parents ask you a question.
Jeans day with shirt of your choice - IFyou commit to reading our newsletter each month!
Wednesday, 9/2
Happy Birthday to Kelly Petty!
Thursday, 9/3
Happy Birthday to Jean McGrath & Patty Anderson!
Bucks for Books - Students and Staff may pay 1 buck to wear a hat today! Staff may wear jeans with their hat. This $$ will pay for replacement books for our Literacy Library. Did you know that we will spend almost $600 to replace lost, misplaced, and damaged books?
Friday, 9/4 - Afternoon E-Track Schedule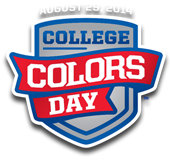 Wear your college colors with your jeans today!
All teachers meet with Amy Busby and Beth Klammer in 101 at your planning.  They will help get you all set up for DRA and Star Math Testing (The universal screener, not the state mandated STAAR!)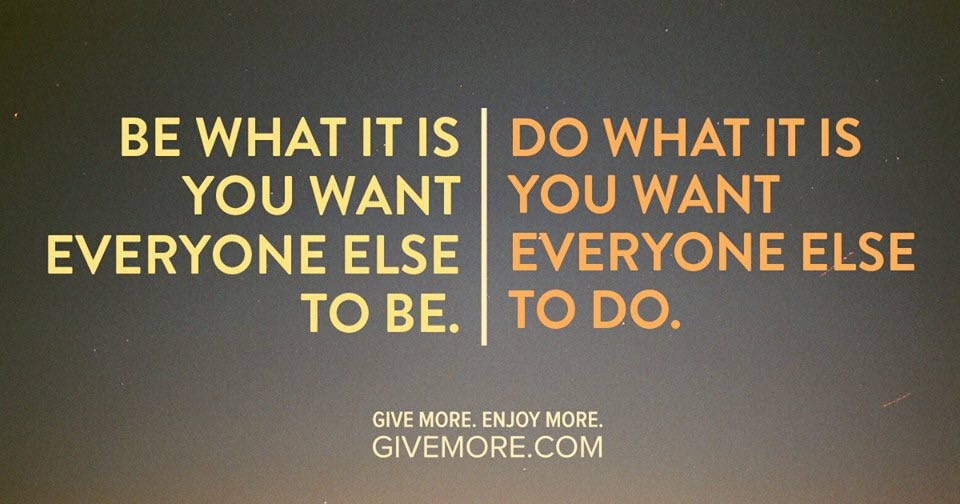 0

/