Shopping Cart
Your Cart is Empty
There was an error with PayPal
Click here to try again
Thank you for your business!
You should be receiving an order confirmation from Paypal shortly.
Exit Shopping Cart
Lone Star

Elementary

Staff Site
Teachers, thank you so much for spreading out during recess. Several times this past week the APs have had to go out to the recess areas for a child. When you are spread throughout the playground it reduces the amount of misbehavior, allows you to give a more valid incident report, and provides students with a "safe" place to hang out if they have concerns about other kids.  We saw one child start to make a bad decision, then look to  his left, where a teacher was posted... and he got himself right back on track! I appreciate you!

Please note that this E-Track session ends on November 6. Students will pick their 2nd E-Track topic on November 13. You are welcome to keep your same one (if it was popular), or think of a new one. I will need to know either way - new topic or sticking with it - by Monday, November 2, so I can start working on the next powerpoint. Remember that we are trying 3 (shorter) ETrack sessions instead of 2 long with several E-Times in between due to the grade level feedback. We will gather your feedback again at the end of the year to see what the consensus is. We will continue with afternoon E-Track schedule. Our third E-Track (March 4 - April 22) will be morning E-Track schedule.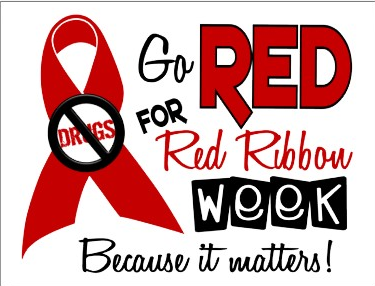 Monday, 10/26 -  Red Ribbon Week: Wear red with jeans (Red riboon kick off)

Walkthroughs


PLC Schedule for today - STEM Scopes Training:

8:30-11:30 K & 1 Teachers (Start in Science Lab, then will move to Computer Lab)

12:00-3:00 2nd, 3rd, 4th Math/Science Teachers (Start in Science Lab, then will move to Computer Lab)

** Please work out lunch and take care that the subs all have a chance to eat.





Tuesday, 10/27 - Red Ribbon Week: Wear Camo (Be a hero) 

Walkthroughs


PLC Schedule for today - ELA Campus Visits (Teachers will get a classroom assignment to visit on another campus)


8:30-11:30 2nd ELA

12:00-3:00 3rd, 4th ELA

** This is time for you to visit, then meet here or elsewhere to collaborate and plan.

Region 6 Training: Bartlett, Winn, Griffith





Wednesday, 10/28 - Red Ribbon Week: Wear Neon (Good choices make the future bright)


Kindergarten Garden Day

Walkthroughs


9:30 Coffee with the Counselor, room 101

11:15 Lone Star Leadership, room 101 - 4th grade

4:00 Staff meeting and celebration for our Bride-to-Be, Ms. Munch, library





Thursday, 10/29 - Red Ribbon Week: Wear Running shoes/your Fun Run t-shirt and appropriate pants/shorts (Run in the direction of your dream)

Fun RunSchedule (Please note that we will be on our normal lunch/recess/CAMP schedule)

8:45 - PreK and Kindergarten

9:45 - 4th grade

10:45 - 3rd grade

11:45 - 1st grade

1:25 - 2nd grade




Friday, 10/30 - Red Ribbon Week: Book Character Dress Up Day

*We will have our Book Character Parade shortly after announcements.*


0

/