Shopping Cart
Your Cart is Empty
There was an error with PayPal
Click here to try again
Thank you for your business!
You should be receiving an order confirmation from Paypal shortly.
Exit Shopping Cart
Lone Star

Elementary

Staff Site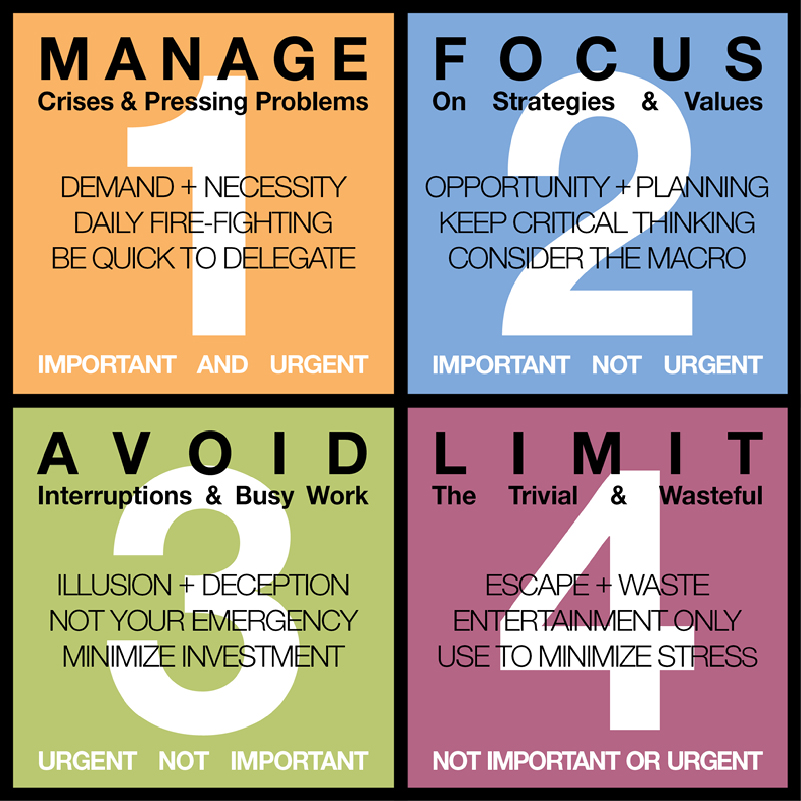 Quadrants - Remember this? It has been on my mind since our last Leader in Me last coaching day, and I've wanted to revisit the concept with you a little bit. Most of my day is spent in Quadrant 2. What I am working on is important, but it is not urgent. I could probably do some of it "later", so to be honest... I don't rush or I might hop up to do a "pressing problem".... And then, all of a sudden, my quadrant 2 tasks are slipping into quadrant 1 - and I am not so certain that quadrant 1 is where I make the best decisions. What about you? Just reflect... I want to use my time more effectively so that I can visit your classrooms more often. Once we make it through Halloween, I am going to move forward with my personal goal of 5 A Day. They may or may not be "official", but coming to your classrooms/talking to your kids/seeing your success is my favorite part of the job, and somehow it is not working out lately. I am going to work on this Q2 goal before it becomes a Q1!!
Where are you spending your time?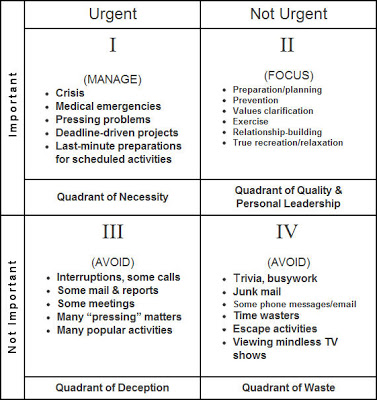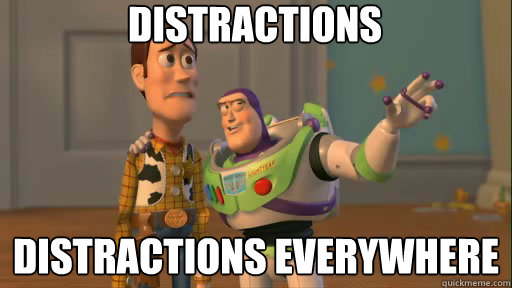 Monday, October 30 - Jeans with Astros or Texans shirt


Bartlett out - TLIM training, Richmond


PLC: CAMP planning




Tuesday, October 31 - Pajama Day

Krug & A.Morris to TLIM training, Richmond


PLC: Kdg math alignment




Wednesday, November 1

Garden Day for 1st Grade

Bartlett to Principal PLC

PLC: 2nd/3rd grade math alignment/STAAR accommodations





Thursday, November 2

7:30 am Team Leader Meeting - go ahead and email me with your concerns or topics so I can post them. All staff, please remember that we post the agenda ahead of time so you can give your feedback to your TL before the meeting, and make sure that your input was received.


PLC: 4th/5th grade math alignment/STAAR accommodations




Friday, November 3 - Jeans with any spirit shirt of your choice


NOTE: Kristin Sissom, ELA Instructional Coach will be here in the morning to visit with ELA teachers regarding MAC/DUA/etc. We will work out a schedule and ask for math teachers' help so that interested staff can meet with her.


0

/