Shopping Cart
Your Cart is Empty
There was an error with PayPal
Click here to try again
Thank you for your business!
You should be receiving an order confirmation from Paypal shortly.
Exit Shopping Cart
Lone Star

Elementary

Staff Site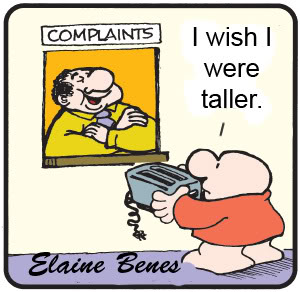 Because we seek communication and feedback in education, I find that it sometimes feels like we are inviting complaints. We, as educators, know there is a big difference between concerns and complaints... however, not everyone is gifted with that knowledge. When my kids were little and would complain (i.e. whine), I enjoyed shutting it down with a little song like this: "The no complaining rule...the no complaining rule... not at your house or school...we don't complain!" If you know my daughter, you know that this was not enjoyed by both of us.
Regardless, it put a stop to it. Since The No Complaining Rule song is probably not appropriate to sing at a parent conference (secret thought:  hmmm, maybe the year of my retirement I may have to try this...), I liked this article from David Guerin: 11 Phrases to Effectively Respond to Complaining. I'll put the link to the whole article at the end. *These are choices, not steps. The phrases are:
"Go on, I'm listening."
"Let me see if I got that."
"Is there more?"
"I can see you feel..."
"What would you like to see happen next?"
"Thank you..."
"What did they say when you discussed this with them?"
"What steps have you taken to try to solve the problem?"
"Does it make sense to discuss this problem more right now?"
"I'm not comfortable..."
"I'm willing to discuss this with you however long it takes to get this resovled."
Intrigued by some of these?
CLICK
to read the entire article.
OUT AND ABOUT
We see so many great things in classrooms that I think it is unfair NOT to share them. I am going to start including a small pic of a neat idea in each weekly update. Seen in Erica Felts' room: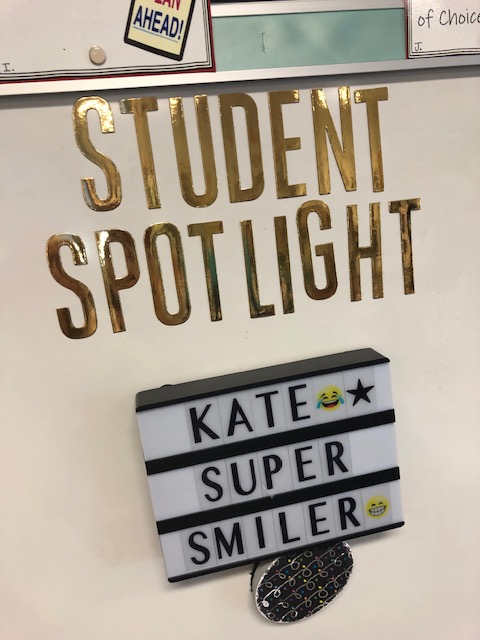 Kindness Challenge Week

Monday, 1/27

Walkthroughs and Observations

PLC: 2nd Grade ELA




Tuesday, 1/28

Walkthroughs and Observations

All KINDERGARTEN teachers to ESC for an all day training. Let's ALL try to support this hallway and our brave subs!

Alice to ESC

PLC: CAMP Collaboration





Wednesday, 1/29

100th Day of School!

Walkthroughs and Observations

8:30 1st Grade 100 Day Parade

RtI today/PLC

9:00 Bartlett to Principal PLC




Thursday, 1/30

Walkthroughs and Observations

8:00 New Families Breakfast/Meet & Greet, room 101

RtI Today/PLC


9:00 Krug to TELPAS Training





Friday, 1/31

Walkthroughs and Observations

RtI Today/PLC


PTA Luncheon Today


0

/